Todos los años en Historias de CINE nos gusta recordar los 5 mejores títulos de las películas que hemos visto en el cine. En esta ocasión hemos querido dar voz a nuestros colaboradores de forma individual.
Este ha sido un año donde en el que el  cine más comercial ha primado sobre el resto, algo que va siendo una tónica cada vez más evidente. El resultado de las elecciones así lo muestran.
Triguero "Los estrenos de cada semana son cosa suya, todo lo que pasa por cartelera está en su radar"
5. El puente de los espias
4. Marte
3. Mad Max: Furia en la carretera
2. Ex-Machina
1.Sicario
Gema SantSevilla  "Nuestra experta en pases de prensa y fenomenología fan"
5. Palmeras en la nieve
4. Terminator Génesis
3. Star Wars, el despertar de la fuerza
2 El corredor del laberinto. Parte 2
1.Cenicienta
Guillermo Dorado "Experto en grandes producciones. Ferviente seguidor de los grandes directores de la industria"
5. Birdman
4. The Guest
3. The Imitation Game
2 Ex-Machina
1. Star Wars
Mer "Nuestro corazón dentro de Hollywood" Cada rodaje, cada romance y cada cotilleo está en su agenda"
5. Corazones de Acero
4. Jurassic World
3. El Secreto de Adaline
2. The Imitation Game
1.La Teoría del Todo
Alfred Marr "Nadie como él en este equipo conoce el cine Indie, el asiático y toda aquella película que represente minorías. Es nuestra biblioteca de la historia del cine"
5. Sicario
4.The Imitation Game
3. Red Army
2. Kingsman
1. Del Reves
En último lugar me reservo mi selección con los títulos que más me han gustado este año.
5. Yo, el y Ráquel
Una historia muy particular que aunque trata un tema habitual, el de la enfermedad, sabe manejar muy bien al espectador por las emociones que desencadena y con una resolución contundente.
4. La visita
Porque Shyamalan a vuelto a reecontrarse con su mejor cine en este título. Llevábamos muchos años viéndole rodar películas que no iban a ningún lado y por fin ha recuperado el pulso perdido con este thriller cargado de humor.
3.  Marte
Prometía ser una de las grandes películas de 2015 y aunque lo ha sido, no está a la altura de ocupar el primer y segundo puesto de este ranking.
2. Ex -Machina
Una apuesta curiosa, llena de trasfondo y con una realidad latente que inquieta mucho. Un film con cuatro cosas pero muy bien puestas, con un guion que engancha frente a la escasez de otros recursos y cuya resolución es magistral.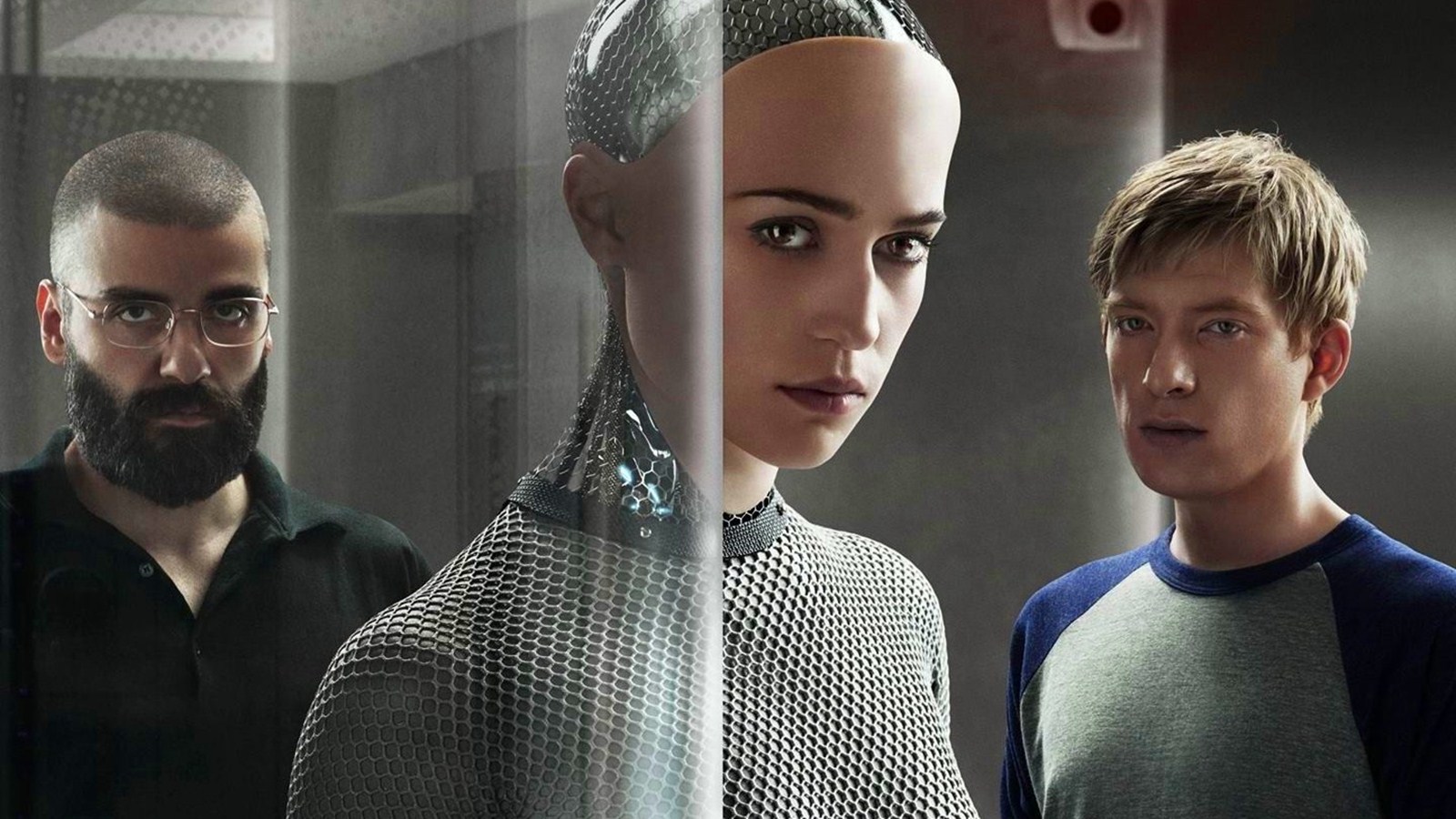 1.The Imitation Game
Aunque es un título que parece de la temporada pasada, se estreno en enero de este año. Por méritos propios podemos decir que es la película más completa de todas ellas, con una interpretación brillante. Ganó el Oscar al mejor guion adaptado.